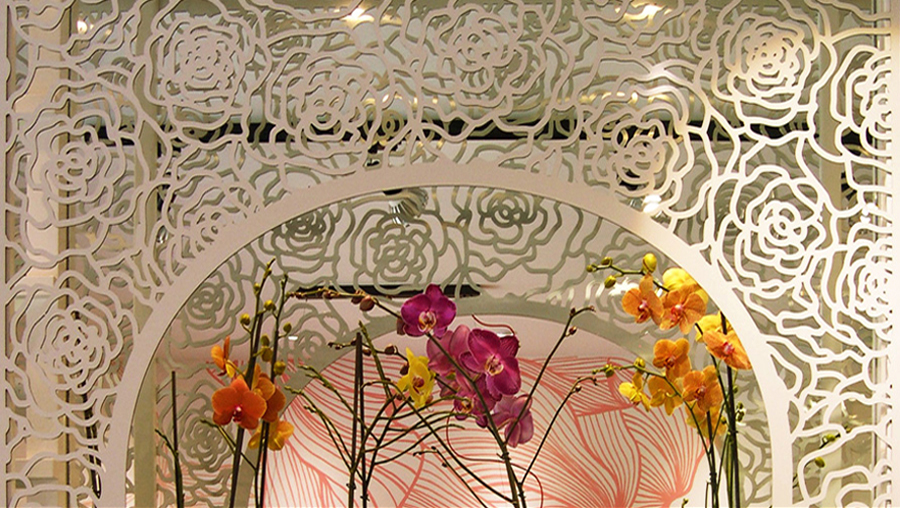 Ladybird flower shop

Project:  Concept design
Interior design & project supervision
Lighting design
Logo design
Location: Limassol, Cyprus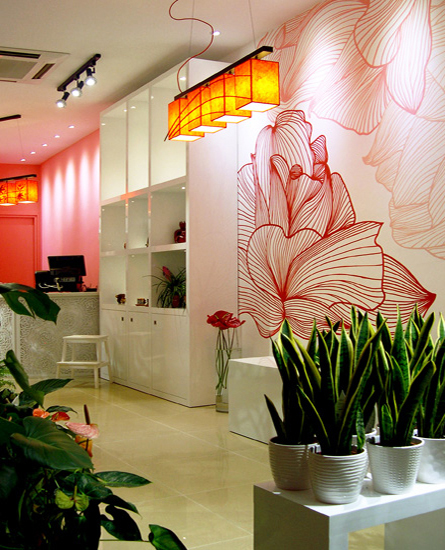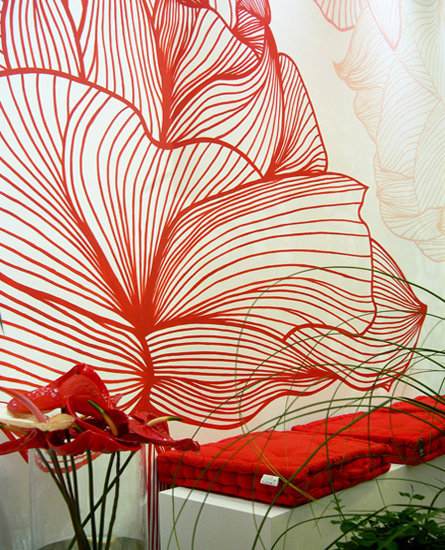 The project
In the eastern sea front in Limassol, Artease Design Lab made the concept design of Ladybird flower shop.
The brief was to create a flower and gift boutique store blending romance with contemporary design.
 

The idea

Among the most notable projects are those with serious limitations from the beginning.
The creative idea in Ladybird was to design a 35sq m. fairy tale, romance and sophisticated aesthetics
with a modern aspect and materials.
White and pink created an environment that leads the eyes on the shape and colors of the flowers.
The construction
On the left side of the shop, we designed and built a metal, lace-like arced pavilion as the main display of the plants
and the flower arrangements. A big floral wall painting from the right side of the shop reflects in its mirrors.
We designed the shop furniture in a strict, geometric shape and thanks to heir glossy varnish and built-in lighting,
a unique feel of luxury was brought out. On the outdoors, we made a white wooden deck with recessed
ladybird-like lamps and artificial grass stools, that was creating the visual continuity with the shop interior.
The lighting plan

Our approach to the shop's lighting atmosphere was to set up a form of stage lighting, using spotted beam LED lamps.
A light-and-shadow ambience was created; light beams were focusing on the points of interest
and the shop seemed larger than it was before.
---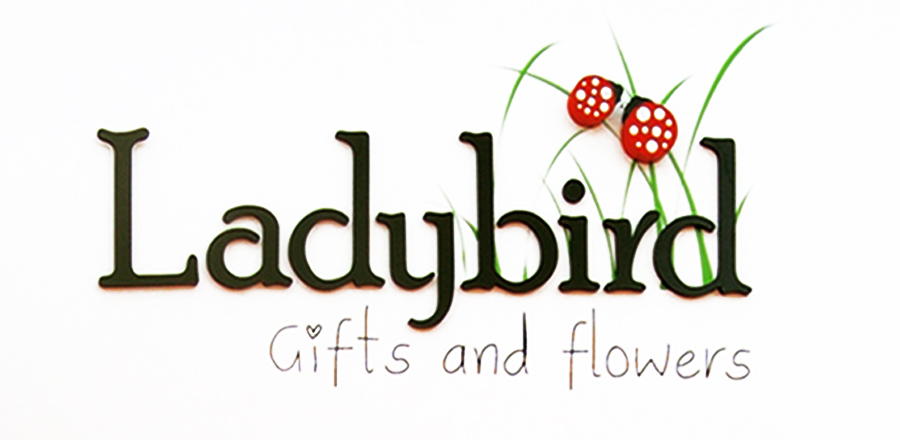 ---
 Corporate identity

Ladybird's corporate identity was created by Artease Design Lab.
Logo and signage, business cards and packaging, were all part of Ladybird's Concept Design.