Artease Design Lab. Interior and lighting design specialists.
Artease Design Lab is a boutique design agency, focused in interior design and object manufacturing. We are aware of the latest trends in interior design and we have the ability and the certainty to make a project unique, regardless of its scale. For us, sharing our knowledge and creativity with our customers is always a pleasure.
Our team consists of designers and handicraftsmen. We are interior and lighting designers. We are graphic designers. We create unconventional wall paintings and we have launched our own series of hand made lamps.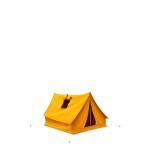 Interior decoration

We are committed to creating an exceptional, balanced and comfortable space within your home that will provide
enduring pleasure. From determining the styling and understanding the flow of light, to painting and using textiles,
we create unique and bespoke interiors and always keep peoples' distinctive personalities in mind.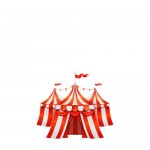 Commercial spaces

Concept design is our integrated approach to a commercial project. Beginning from the initial idea, we design the corporate identity,  the styling and the lighting plan.
By undertaking construction supervision, communication and visual merchandising,  we make sure that every project fulfills the needs and aspirations of each individual client.
Lighting design

We examine the natural and artificial effects of lighting in any particular space. We can eliminate supplemental lighting
by improving natural light flow; as a result, we minimize power consumption by choosing the correct means of lighting.
We design light schemes by always taking the individuals' needs into consideration.
Handmade lamps

Artease Design lab has been manufacturing handcrafted lamp collections since 2003.
Our products bring a unique ambiance into homes as well as luxury hotels, restaurants and coffee shops globally.
Wall painting
Combining wall painting, 3D surfaces and built- in lighting, Artease Design Lab is taking wall decoration to the next level!
Our inspiration enables us to create customized themes within a space and we never lose sight of our clients' unique personality.
Graphic design
Graphic design is one of the integrated services Artease Design Lab is offering to clients. With many years of experience
in advertising, we are confident and able to design logos, establish corporate identity, signage, printings, commercial,
print ads and promotional material.